These few pictures are at our school musical of "Oklahoma." Also the few out of costume are from the cast parties.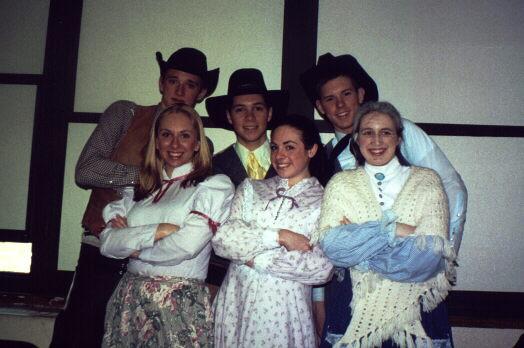 Good ol' Chaps. Hehehehe. In the back from left to right is me, Ali, and Doug. In the front is Rebecca S, Kristen V, and Sarah T. This was taken 5 minutes before our school musical was going to perform. Don't we look cute. MISS YA'll!!!
Sarah Tredwell and I getting in a photo, with my best friend Doug trying to dodge the picture with little or no success. WAY TO GO DOUG!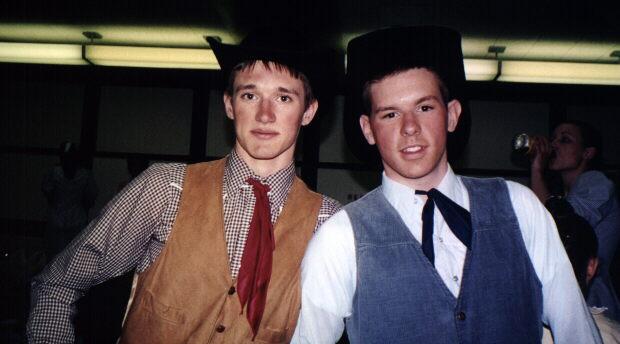 This is a picture of me and my best friend Doug on the right. We wanna be Cowboy's baby - Kid Rock!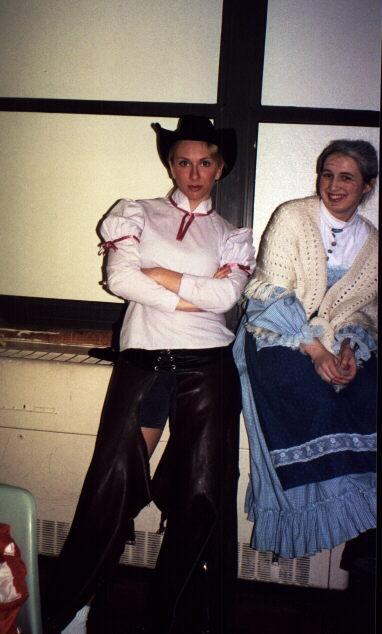 Becca, my damn fine friend who had alwys been there for me. Though we don't talk much, I hope we never lose touch of one another. I wish ya a lifetime of happiness and have fun in College. RAWK ON!!!! She was trying on my chaps for this picture. CHAPS!!!!!!!!!!!!!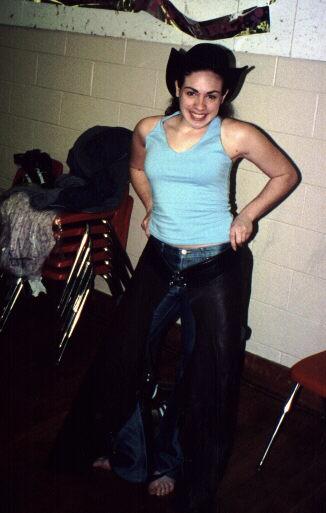 Kristen trying out the sexy chaps. Way to go Kristen. Way to look sexy :-) Don't ya think?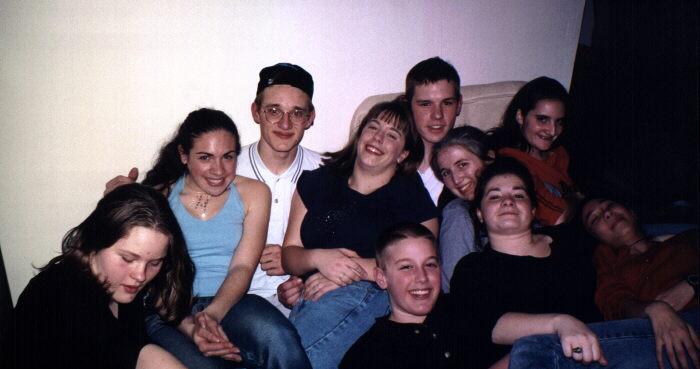 Well Doug and I, we just couldn't help but pimp it at the cast party after the show. Just kidding. I don't know how this happened but this is the second picture of three that showed how we progressed into 3 guys having 10 girls on top of them :-)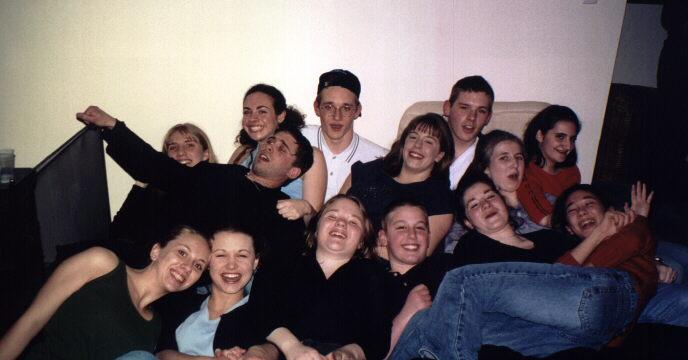 Well this is the 3rd picture out of the three. Don't we just look cute. LOADS OF FUN!!!



Random pictures!!!!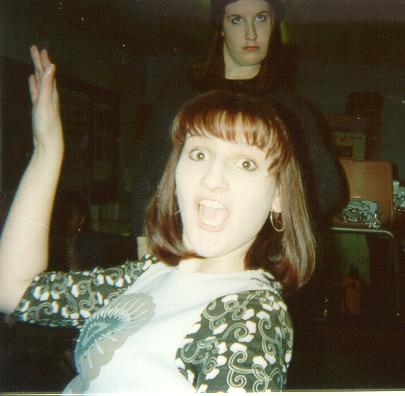 This is my buck nutty friend, Adriane :-) She is awesome and hopefully never change. Remember Yiddish Destiny Opal Clown Wolves!!!!!!!!!!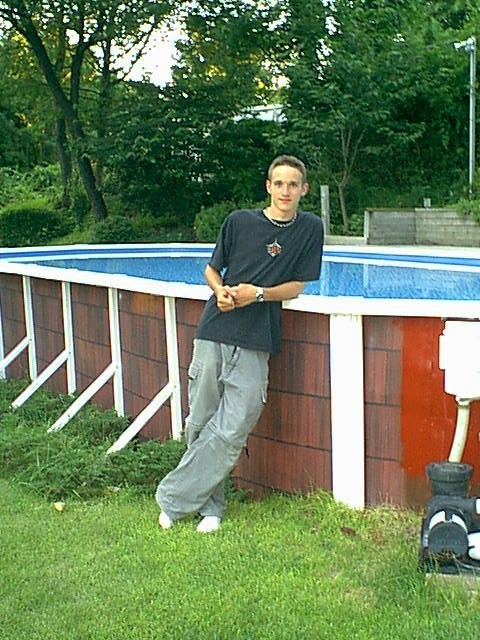 Mmm Mmmm look at that sexy guy standing in front of my 4 foot deep pool. I am trying to make a fashion statement. NOT!!! Random picture taken last summer I believe trying out my new digital cam. Damn I look hot *rolls eyes*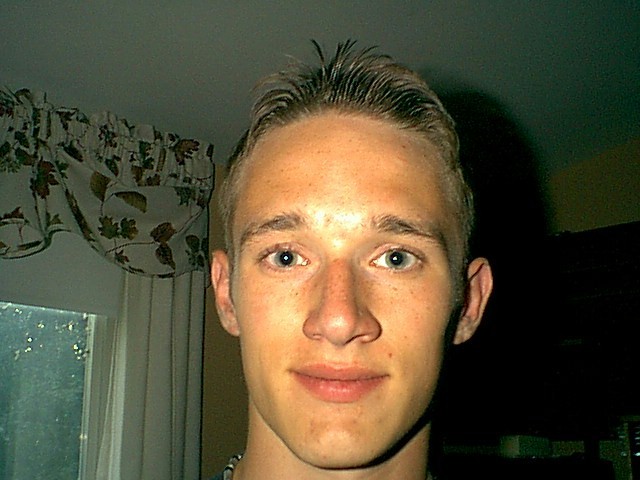 Well this picture was taken by me after several attempts. Of all the ones I took this one was the best so I figured I'd add it to the site. I hope ya like it. It looks like the heaven's open and god's light is shining on my face. DAMN!!! TOO BRIGHT!!!!!!!!
This was taken in Ocean City Maryland by me in the back of my car. Sorry my scanner kinda butchered this picture.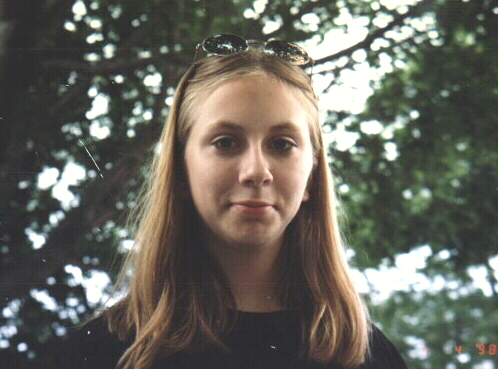 This is another picture of my friend Becca. She's a great gal. Your alot of fun. See your special enough to be on my page Becca. SO adorable :-)






Junior Prom Pictures!!!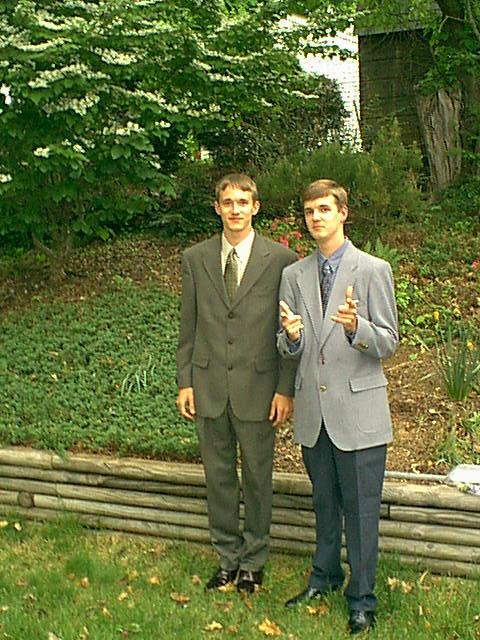 Well this is right before the junior prom. I am on the left and my twin brother Brent is on the right. Good kid!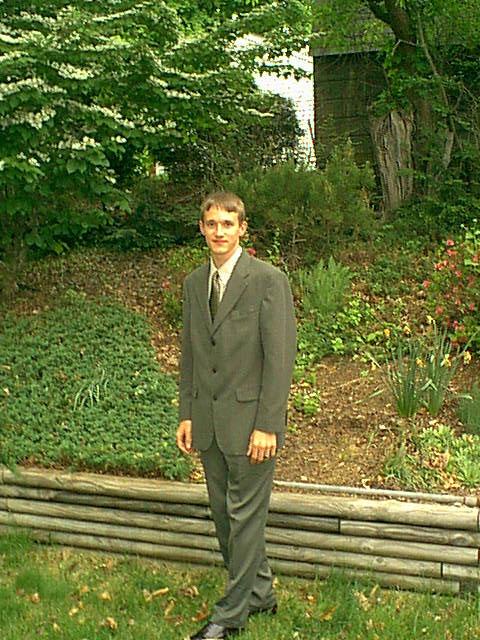 This is me before the junior prom by myself. I'm in the back yard right by my pool.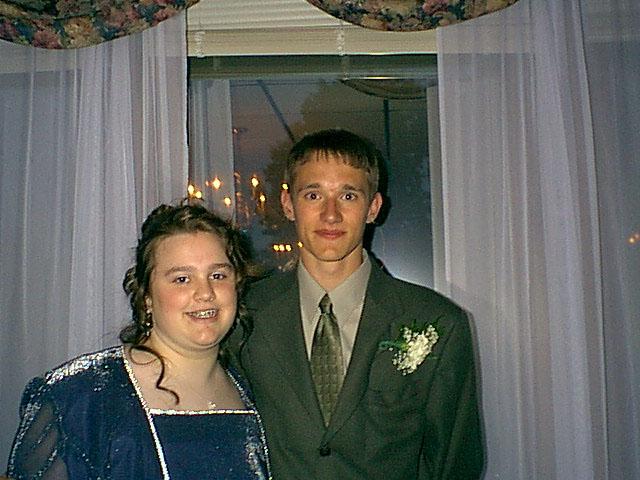 This picture is at the prom itself with my friend Cassandra. She is a crazy nut but the nicest friend you can talk to.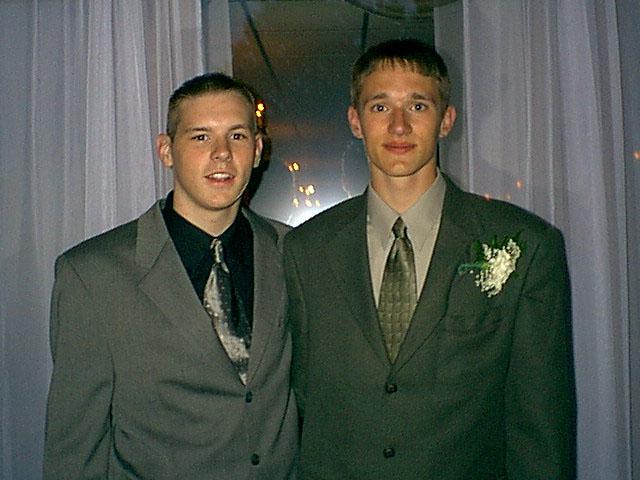 This is my best friend Doug and me. He is on the left and I am on the right. He has been my best friend for 6 years or even longer than that. ROCK ON MAN! I hope we never lose touch.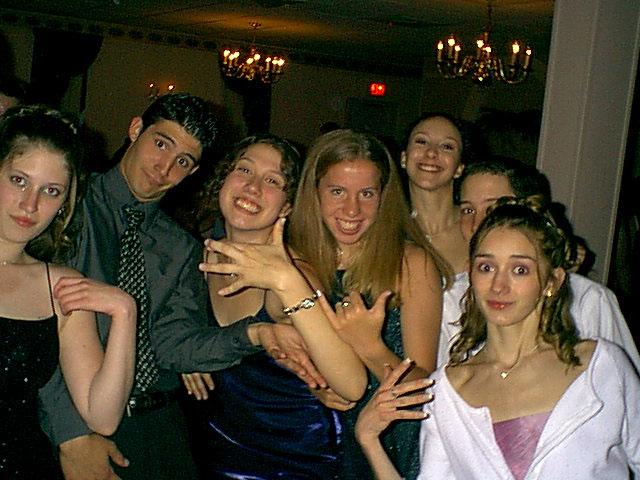 This would be Jen Olsen's Posse!!!! Party animals and loads of fun. Pimpettes!!! :-) Shine on you crazy diamonds!!! -Pink Floyd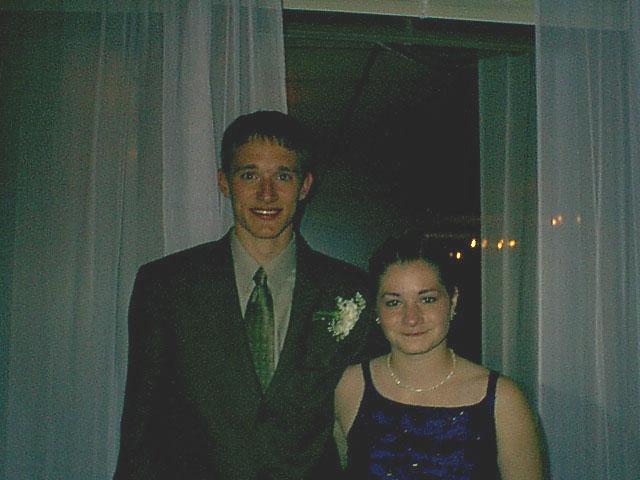 This is me and my brother's date at the prom. Her name is Patty and she is one of the smartest gals I know. Always alot of fun.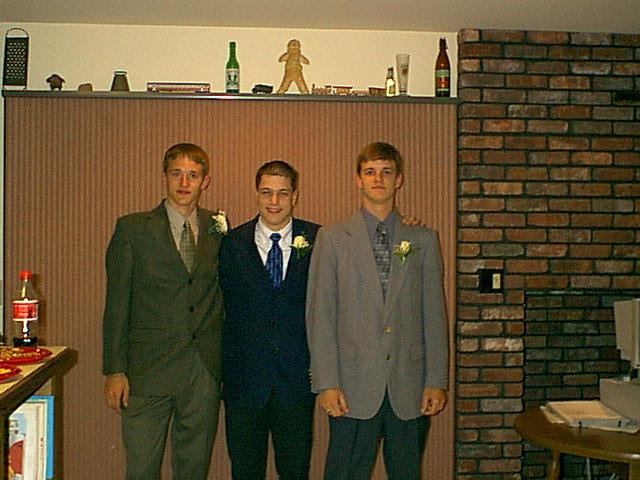 Look at these studs!!! No just kidding. This is with my good friend Ryan and my brother Brent. Ryan is in the middle and my bro is all the way on the right.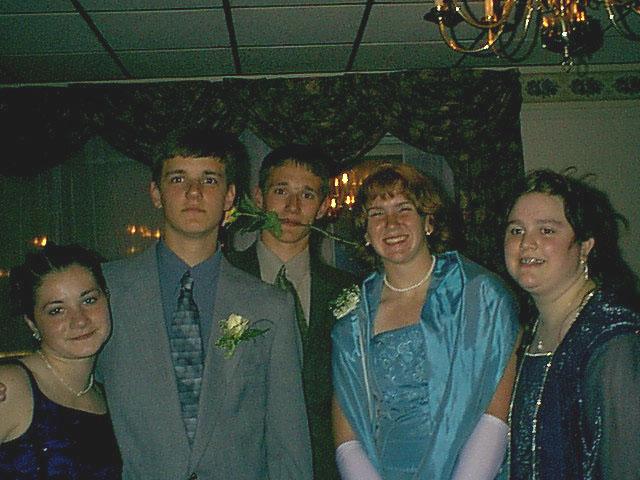 This is at the end of the junior prom when we were being stupid. Well at least I was. As you can tell I have a red rose in my mouth. My friends from left to right are Patty, my brother Brent, me in the back, Samantha, and Cassandra. LOTS OF FUN GUYS THANKS FOR A GREAT NIGHT JUST CHILLING!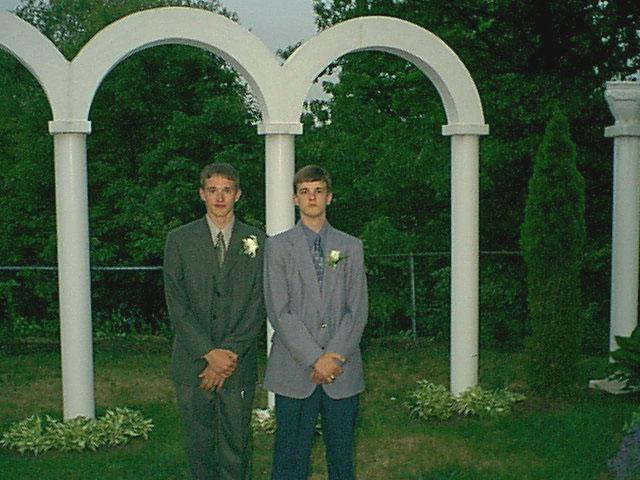 Me and my bro standing outside the junior prom. We ARE the Secret Service! (stance)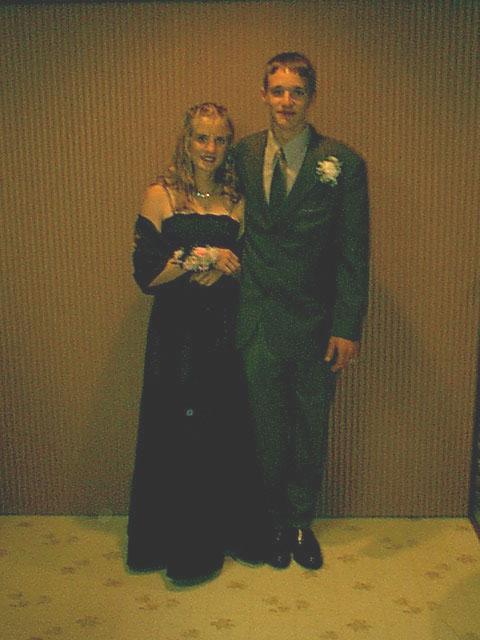 This is me standing with my friend Ann Nolan. LOOKING GOOD :-) SMOKING!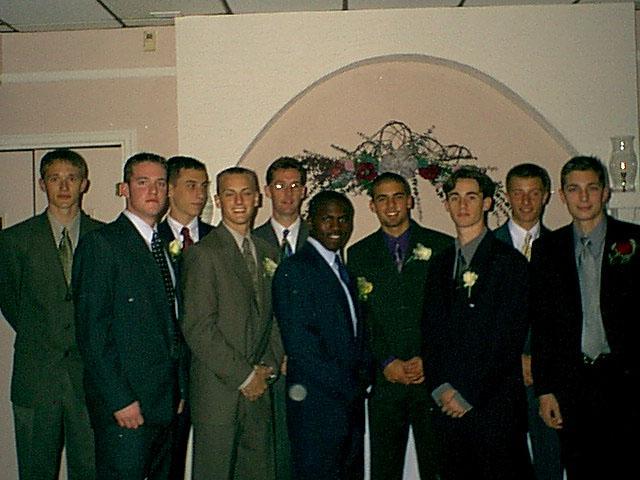 This is a picture of everyone from the Brewster Track Team. Looking good guys. it was a great year and I look forward to running with ya again.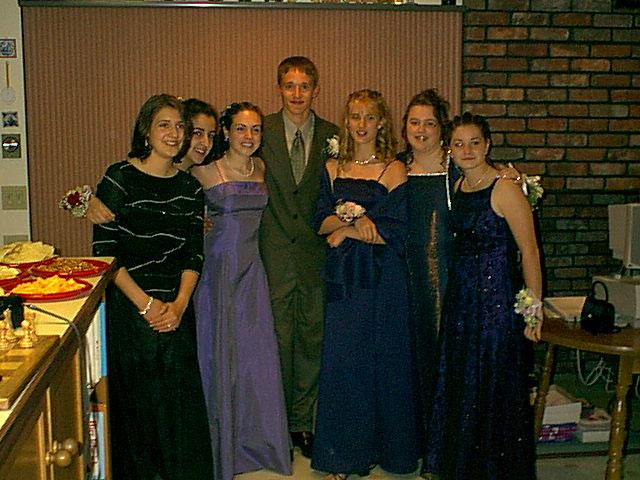 As usual I am being my pimpish self and having all the girls around me. just kidding. I asked all the ladies for a picture together but they just got on my arms and that was that. :-) HEHEHE STAY COOL LADIES!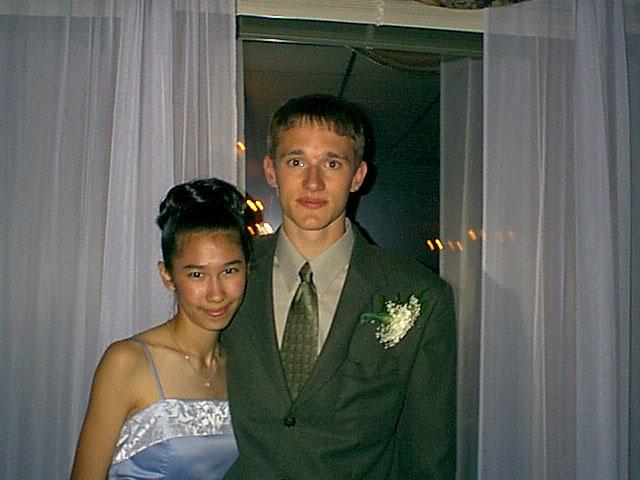 This is my great friend Meggie. She's always a lot of fun to hang out with and talk to. Thanks for always being there for me when times were tough, Meggie. I look forward to seeing you soon if we ever have one of them pool parties. *winks* :-)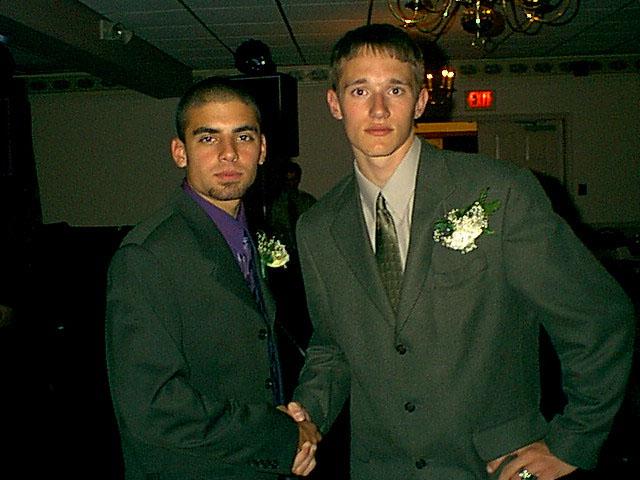 Weren't supposed to see this! Actually this is my friend Kieth and I making a serious picture. tried to make it look like a mafia payoff. See you in track next year, man.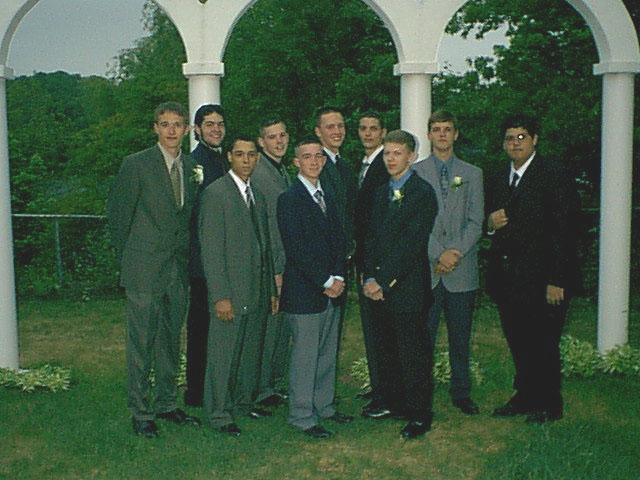 All of my close friends at the junior prom. Probably the funniet kids I know and the greatest of friends. I am sure they had lots of fun and remember the "INVISIBLE DOUBLE DUTCH!!!"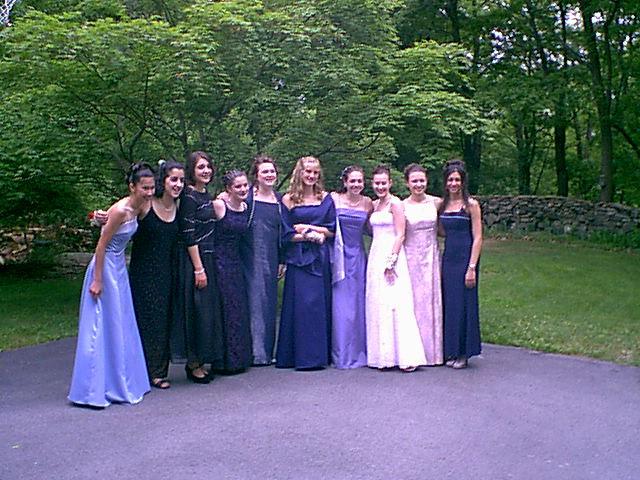 All of my lady friends right before we left to meet at the prom. They all look beautiful I must say and were very amusing. hehehe. Thanks for a wonderful time gals!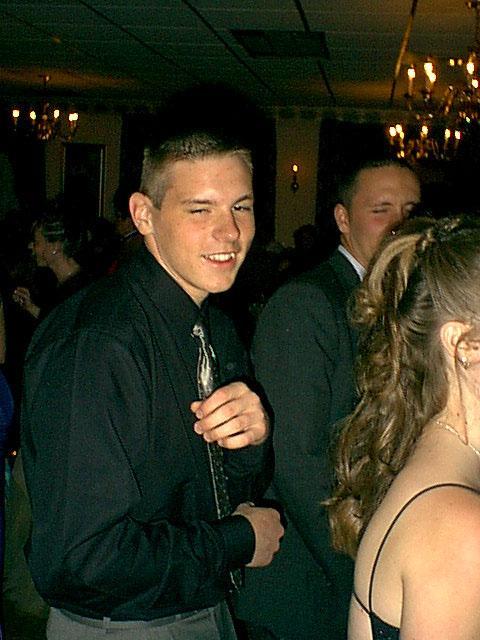 Concidering that he still blinked, this is my best friend Doug. Being a pimp as usual rocking the dance floor. Great friend and always a lot of fun at parties. Keep it cool Doug.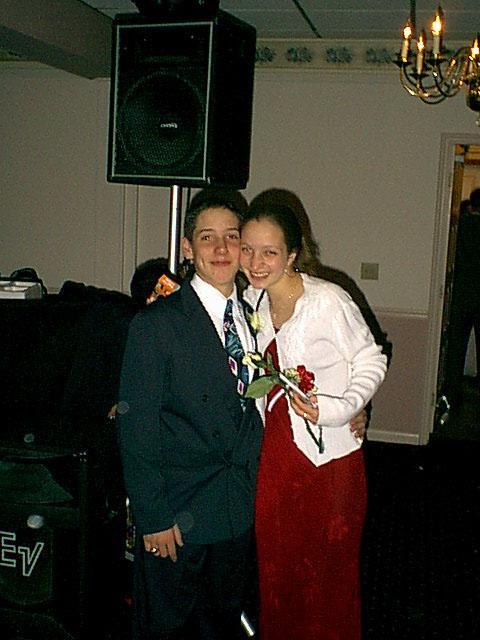 Sharron and her date. Keeping cool!!!! Keep an eye out for those Dutch kids Sharron. *wink wink*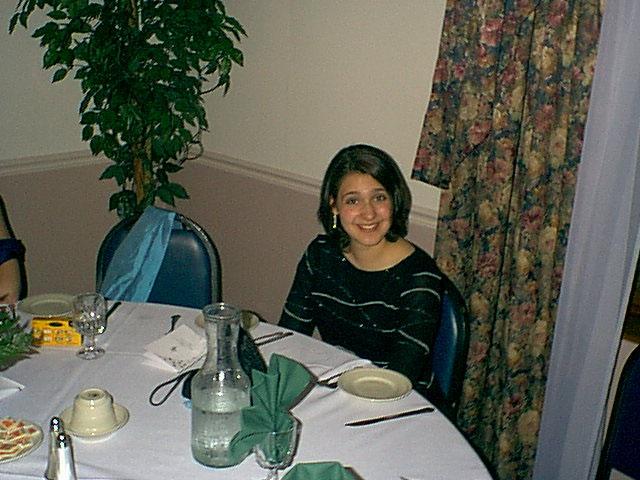 This is Abby sitting alone at the table but she is still smiling and having a blast. She is one of those friends that seem to never stop being jolly. :-) Party on ABBY!!!!!